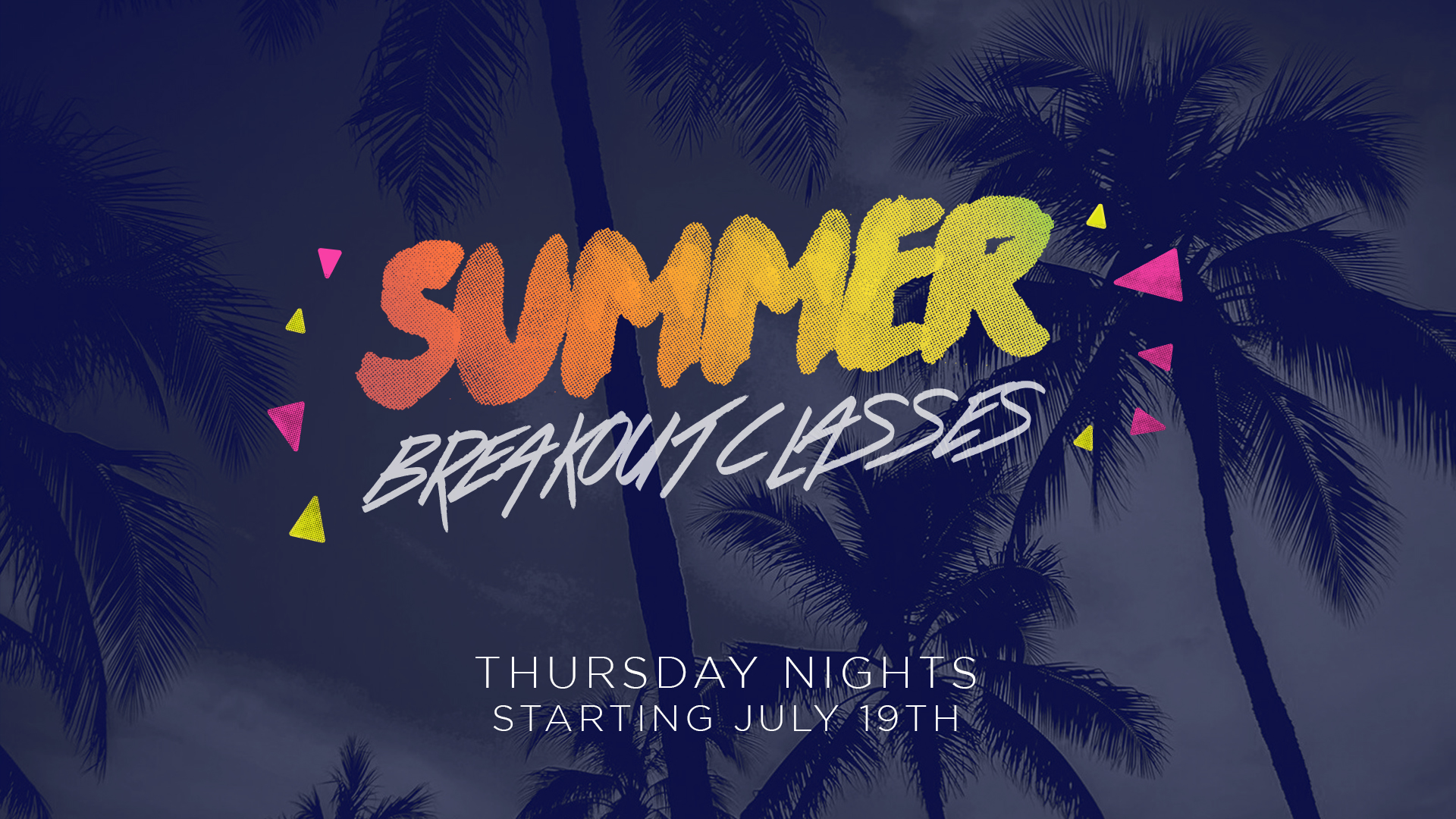 Everyone is invited to attend our Summer Breakout Classes.
Classes start Thursday, July 19th and run every Thursday night through the month of September.
Classes are 1 hour from 730-830p
(Childcare is provided for ages 1-3)

KIDS VBS (Ages 4-11)
[HOOVER CENTER]
Your kids will have WAVES of fun at SURF'S UP VBS! This kids class will focus on the Beatitudes, eight blessings promised to those who seek Jesus and live for Him. The Beatitudes can change the way we look at life and help us to live in a way that honors Jesus. We hope your kids can join a time of music, games, crafts, bible stories, snacks and a whole lot of fun!
(NOTE: We ask parents to drop off their kids directly at the NEW Hoover Center before parking to avoid children crossing the parking lot. Thanks!)
---

TEENS/YOUNG ADULTS – FINANCES
[Campton Center]
Tammy Lindley and Liz Lewis will host Generation Change from Dave Ramsey. This class will teach teens and young adults how to handle money God's way, understand who they are in Jesus Christ, and develop virtues that will last a lifetime.
---

SINGLES – 55 & UNDER
[UPSTAIRS- FMR. KIDS CENTER]
For Singles ages 55 & under we have a dynamic class taught by Carla Giovannetti. This class will focus on finding your purpose in ministry as a single adult.
---

ALL ADULTS
[MAIN SANCTUARY]
Join our Pastors in the main sanctuary for life-changing classes on our most important relationships. This class will cover topics on marriage, parenting, leadership, and much more!
---

SENIORS – AGES 55+
[CHAPEL]
Hosted by Bishop and Sis McDonald, in this five-session video Bible study, Max Lucado explores God's promise in Philippians 4:4-8 and shows that while anxiety is part of life, it doesn't have to dominate life. As you follow God's prescription for worry – celebrate His goodness, ask for help, leave your concerns with Him, meditate on good things – you will experience His peace. You can stop letting anxiety rule your day and find true calm and contentment in Christ.
Classes are FREE so invite SOMEONE today!