Discipleship Classes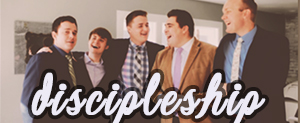 EUREKA Discipleship Classes are more than just the Word of God being imparted into the believers life…it is a way for us to connect with you. These classes take place weekly in our E-Team Room on campus, every Sunday morning at 10am. If you are looking for faith, family or future, this is the place for you! You will find welcoming arms from our teachers and other attending students. Childcare provided.
Eureka Hyphen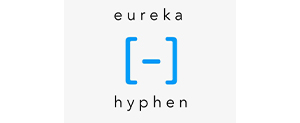 College & Career is our newly re-vamped and thoroughly energized singles ministry, for young people ages 18-35 years old.
The Singles ministry, is designed to focus entirely on our church mission statement. Finding Faith, Finding Family, Find Future.  We believe this is the great commission of the singles department as demonstrated by Jesus and the apostles.  What greater time to develop your ministry and talents, than when you are single and free to pursue your interests.  The Linked ministry, will help you find your purpose and place in the body of Christ.
The College & Career group also focuses on personal growth, spiritual development, community evangelism, and connection with like-minded singles.  Another goal of the group is to help participants develop healthy relationships and circles of support and encouragement.
Eureka Kids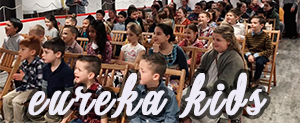 Our Children's Ministry Department is designed to nurture and develop our children of all ages and to help them achieve all that the Lord has planned for their future.
Our Children's ministry is divided into 4 categories. Nursery, Sunday School, Children's Church and Children's Choir. The Children's Ministry, also includes a weekly Van Ministry, that is available to bring children to church for Sunday morning Sunday School at 10am.
We have an annual Children's Weekend, as well as various other fun events throughout the year, celebrating our children.
More information about each department can be obtained by contacting our Children's Ministry Directors, Bro. David & Sis. Vicki Barry at childrensministry@eureka.church
Eureka Music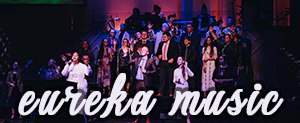 Our Music Ministry is under the direction of Bro. Greg Frost. The 50 voice adult choir from the ages of 13 & up, ministers during every Sunday night service with dynamic music, anointed singing and powerful ministry! Currently our band consists of 11 musicians, rotating instruments and directing.
Eureka Youth
Eureka Youth has a mission to equip youth through empowerment and leadership training for their ministries. We believe we should train our youth to grow in the faith, connect to others, and serve their generation! Finding faith, family, and future. We are empowering this generation of young people by equipping them with a mind to work for the kingdom!
Youth ministry is not only what service we offer students, but what students do for others! Therefore Eureka Youth events and resources focus to equip youth to not only be students of ministry, but also be leaders of students. We believe God is calling for more young disciplined followers, to be lifelong productive members of the Body and cause of Christ.  We know this generation of young people are empowered by the Spirit of God to serve their generation through their God-given gifts and abilities.